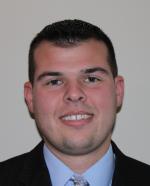 Matthew Flammia, Licensed Director
Email: wall@obrienfuneralhome.com
Website: www.obrienfuneralhome.com
Office Phone: 732-449-6900
Fax: 732-449-6905

Matt brings a work ethic and attitude to O'Brien Funeral Home that is both enthusiastic and refreshing. Although he may look "young", Matt has been with O'Brien's since he was 18 and has been able to learn and appreciate all that funeral service has to offer. He has experiences that most directors can only hope for, as well as a laundry list of families who sing his praises.

Matt, along with his wife Nicole and son MJ, recently welcomed daughter Emma Rose to their wonderful family. They love to travel, especially with their extended family, and can often be found in the yard, working on their breathtaking landscaping.